Hotel Info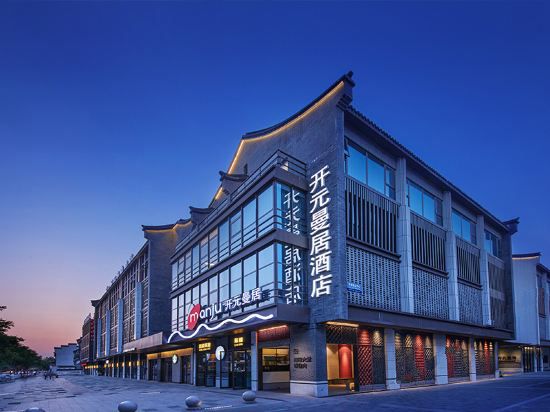 Maison New Century Hotel Wuzhen
is located in midnight Road, Wuzhen Town, Tongxiang City, Zhejiang Province, adjacent to dongzha scenic area of Wuzhen, and across the street from Wuzhen bus station. From the hotel, drive to Wuzhen xizha scenic spot for about 5 minutes, to Wuzhen international Internet Exhibition Center for about 8 minutes, about 3 kilometers away from the nearest Shenjiahu expressway exit.
Centering on the brand positioning of 'selected life content', the hotel perfectly integrates the pursuit of quality with the local life content, providing a 'exquisite, intentional and beautiful' living experience.
The hotel has more than 100 guest rooms, which are spacious, elegant, warm and comfortable; At the same time, it is equipped with Chinese restaurant, meeting room, chess room, special parking lot and other facilities.
Breakfast price
: CNY58($8.1) / person
Breakfast time
: 07:00-09:30
Breakfast type
: Buffet (Western, Chinese)